Don't Miss Out on Next Month's Webinar
As part of our commitment to providing our patients with FREE access to education, to better understand their health needs and goals, this is a reminder of our upcoming online webinar – Monday, 6th March at 7pm (please log on 10 minutes prior to check for technical issues)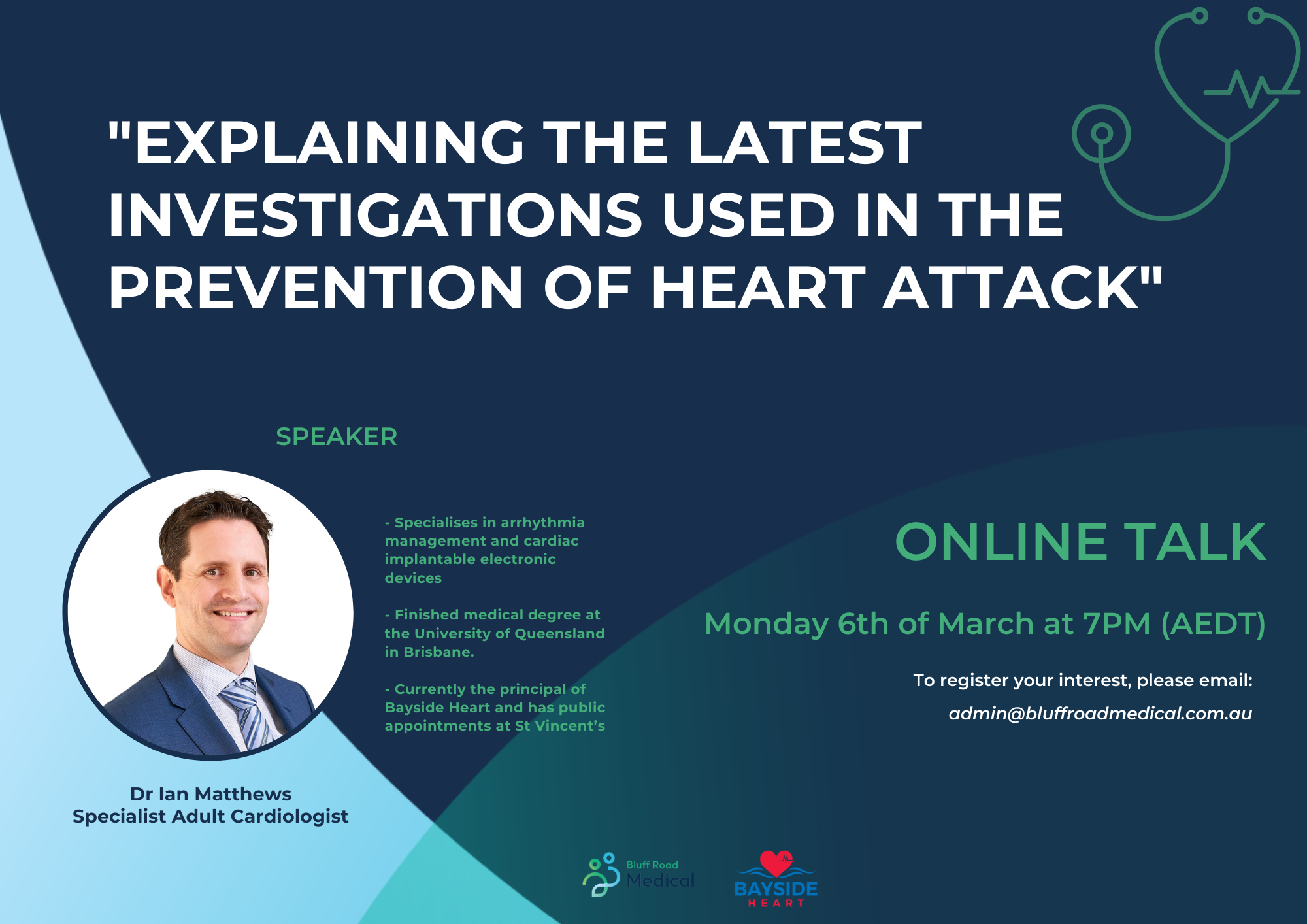 We'd appreciate your feedback on our Webinar Series and thoughts on future topics. Please complete this short survey https://www.surveymonkey.com/r/YY96QDF
Footy Tipping Competition
The AFL season starts on the 16th of March and we will be running a Bluff Road Medical and Bayside Family Medical Competition. The competition will be run from footytips.com.au – if you have never used this website, we suggest that you sign up prior.
The cost of entry is $20 which needs to be transferred prior to the first game of the season to to register your interest please use the button below
For the overall prize pool 40% will go towards a charity (suggestions welcome).
For the remaining prize pool (60%) this is what will then be divided amongst 1st, 2nd and 3rd place (From the 60%, the split will be 50%, 35% and 15%)