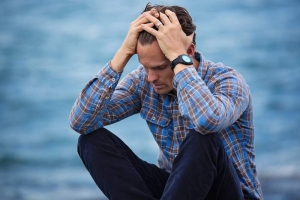 At Bayside Family Medical, we care about your mental health and well being. We have a team of clinical psychologists and general psychologists available to assess and provide therapy for many different psychological conditions and mood disorders and even relationship issues. Getting the right support and treatment could make a world of difference, so please get in touch to make an appointment – 95831630.
UPDATE
BFM PSYCHOLOGY SERVICES during the COVID-19 pandemic: Telehealth
Effective 31st March until further notice, we will be providing psychological services for all mental health issues via telehealth only. Usually, psychology in-clinic consultations are 50+ minutes in length, however with telehealth, there will be an option of 30-minute sessions with some clinicians.
Telehealth includes consultations via both telephone and/or online videoconferencing (i.e. Zoom or COVIU).  Video consultations allow a face-to-face interaction for those who prefer it and are ideal for optimal assessment and treatment provision.
You will still need a valid Mental Health Care Plan (MHCP), Eating Disorder Plan (EDP) or Pregnancy Support Counselling Plan from your GP to receive a Medicare rebate.  If you do not have a MHCP or EDP, telehealth consults with be charged at a reduced rate from the standard in-clinic fee. These services will be reviewed on a regular basis and we will keep you updated accordingly.
Please note:
From 31st March 2020, opening hours at Bayside Family Medical will reduced until further notice. The clinic will close at 5:30pm on weekdays and will not open on Saturdays.  However our Psychologists will still be available via telehealth during their usual working hours until 7:00pm on weekdays and on Saturday mornings.
Dr-Alicia-Papas-Clinical-Psychologist-Covid-19-April-27-Fees-FAQ
Neringa Smith Psychologist – Covid 19 – April 20 Info & FAQ
Useful Mental Health Contact Numbers
Covid19 Mental Wellbeing Service 24/7 -1800 512 348
Lifeline Australia: 13 11 14
Beyond Blue: 1300 224 636
Kids Helpline: 1800 551 800
Mensline: 1300 78 99 78
Relationships Australia: 1300 364 277
Middle South CAT Service – Monash Medical Centre –  Ph: 24/7 – (03) 1300 369 012
246 Clayton Road, Clayton 3168   /  Fax: (03) 9594 1436
Our Clinical Psychology and Counselling Team
Some helpful tips here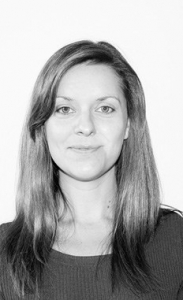 DR ALICIA PAPAS 
CLINICAL PSYCHOLOGIST
B.BNSc, B.AppSci (Psych Hons), D.Psych (Clinical)
Consulting
Monday, Thursday & Saturday.
Specialty Interests
Depression, Anxiety, Bipolar disorder, Sleep issues, Anger issues, Substance Abuse and addictions, Eating disorders, Interpersonal issues (personal and or workplace), Stress-related disorders (eg PTSD).
Alicia is a registered Clinical Psychologist with Doctoral level training (Deakin University, Melbourne) and has been practicing in the Bayside area for many years. In addition to private practice, Alicia currently holds a strategic position in workplace psychological health & safety in the higher education sector. Alicia has a research background in both early psychosis and also workplace mental health. She has contributed to many publications and presented at various conferences. Alicia sees adolescents and adults presenting with a wide range of mental health issues.
Alicia also sees WorkCover clients. For Medicare rebates, please see your GP for a referral.Alternatively, private health fund rebates are available for individuals with appropriate cover.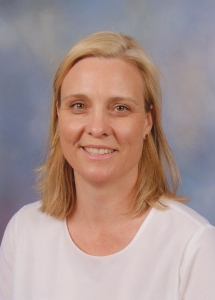 NERINGA LUSCOMBE-SMITH
PSYCHOLOGIST
B.Sc., Grad.Dip.Ed.Psych, M.ED.Psych
Consulting  Occasional Weekdays  & Saturdays
Specialty Interests Anxiety, Depression, Pre-& post-natal issues, parenting, stress management, grief & loss, relationships and school/learning issues. Cognitive assessments available for children and young people aged 6-16 years.
Neringa is a registered psychologist with post-graduate training in psychology from the University of Melbourne. She has over 20 years experience working in New Zealand and Australia supporting the mental health of individuals across the lifespan. She works with children, adolescents and adults who may be experiencing emotional, social and behavioural difficulties in everyday life.
Neringa uses evidence-based approaches such as cognitive behaviour therapy (CBT), interpersonal therapy, and acceptance & commitment therapy (ACT). She is a member of member Australian Psychological Society (MAPS), Fellow of the APS College of Educational & Developmental Psychologists (FCEDP), and an AHPRA approved Psychology supervisor.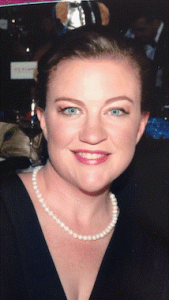 SUZIE NORWOOD
COUPLE THERAPIST
Consults By appointment
Specialty Interests Relationship Issues, Pre-marriage Education
As a Melbourne University graduate in Social Work, Suzie has worked extensively in various frontline crisis roles, most recently with the Victorian Child Safety Commissioner.  After undertaking specialist training in Couple Therapy she has established a bayside private practice, now consulting at Bayside Family Medical. Suzie is a member of the Australian Association of Social Workers (AASW), the Marriage and Relationship Educators Association of Australia (MAREAA) and is also a trained facilitator for the Prepare/Enrich program.
There are many reasons why a couple might require her support, from drifting apart to poor work-life balance, mistrust or intimacy issues.  Whatever the reason you come to Couple Therapy, Suzie will do her best to support and help manage any concerns at hand. Pre-marriage education programs are another strong facet of Suzie's range of professional skills. For confidential appointments and information please phone Suzie directly on 0417 11 55 41 or visit www.baysidemarriage.com.au..