Exercise Physiology
Exercise Physiology is beneficial not just for your general health
but for chronic disease prevention and management.
There are many complex and differing causes of chronic diseases, one is due to the lack of regular physical activity. Exercising regularly can assist in managing your symptoms with the added benefit of improving your general health. Exercise Physiologists begin by assessing your physical capabilities, your goals and specific needs. The next step is to create an individualised exercise program which will assist you to regain your strength, balance, endurance, and mobility
An accredited Exercise Physiologist (EP) is a university qualified allied health professional who specialises in the delivery of exercise to improve a person's health, fitness, strength, functional capacity and lifestyle. Our EP's are focussed on working with clients with a range of conditions including: cancer, diabetes, heart conditions, arthritis, chronic disease, mental health, neurological conditions or musculoskeletal injuries. They can even cater for those who simply want to get fit in a safe, specifically designed environment.
Whether the goal is to achieve weight loss, rehabilitate before or after surgery, manage your chronic health conditions or simply to feel stronger and fitter, an EP will develop an individual plan of care and exercise program appropriate to your own needs and health goals. They
will liaise with other members of your health care team including your GP, dietician, or physiotherapist to ensure that a collaborative
approach is used to achieve the best outcome for you and your health.
An EP assesses your physical condition and helps to create an exercise plan that continually works toward your goals. Over time, an EP will carefully manage your body's response to exercise and modify your activity plan as you progress. These exercises can be done during your one-on-one consults with them, in a gym setting and practiced at home on your own. A Physiotherapist will also assess you to provide a working diagnosis for your pain or problem and tends to treat your specific condition through a more hands-on treatment pathway.
Medical High Performance (MedHP) is located 1km away from Bluff Road Medical. The address is 29 Advantage Road in Highett 3190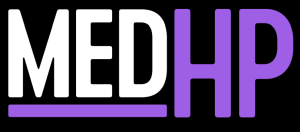 The EPC Program begins with a referral from a GP, that entitles you to five sessions (partially rebatable with Medicare) under the supervision of one of our EPs. These sessions will be tailored to best provide benefits for your medical condition. Reports of your progress will be provided to your GP so that they are kept aware of how you are progressing.
Patients may be eligible if you have a chronic medical condition that is being managed by your GP, and you have other health care providers involved in your care team. A chronic medical condition is generally one that is present for 6 months or more and can include:
Cancer
Diabetes
Osteoporosis
Osteoarthritis
Cardiovascular Disease
Fibromyalgia
Depression
Musculoskeletal and Neurological Rehabilitation
If you aren't eligible for this, a number of private health insurance providers offer rebates for Exercise Physiology services. For an exact amount and further details please contact your health fund.