Book a Psychologist – Bayside Family Psychology
Psychology
Experienced senior clinicians can assess and treat children, adolescents, and adults regarding a wide range of mental health issues including depression, anxiety, trauma, eating disorders, and much more.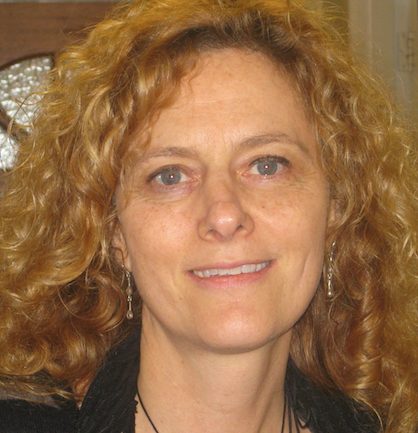 GABRIELA HERCMAN
BPsych, DPsych (Clinical), MAPS
SENIOR CLINICAL PSYCHOLOGIST

Medicare rebates for Psychological services
Medicare benefits are available for a range of psychological services. Prior to seeing a psychologist, you will need to obtain a referral from your GP in order to be eligible for Medicare benefits. We recommend you speaking with your GP in the first instance for the latest advice regarding this.
A psychologist is a professional trained in the science of how people think, feel, behave and learn.  In Australia, psychology is a regulated profession. This means that a practicing psychologists must be registered with the 
Psychology Board of Australia
(PsyBA) and listed with the
 

Australian Health Practitioner Regulation Agency
(AHPRA).
Psychologists study the way people feel, think, act, and interact. Through a range of strategies and therapies, they aim to reduce distress and to enhance and promote emotional wellbeing. Psychologists are experts in human behavior. They have studied the brain, memory, learning, and human development. Psychologists can assist people who are having difficulty controlling their emotions, thinking, and behavior, including those with mental health problems such as anxiety and depression, serious and enduring mental illness, addictive behaviors and childhood behavior disorders.
All psychologists are registered with the national registration board, the Psychology Board of Australia, in the same way, medical practitioners must be registered. This means that they must be competent and follow a strict Code of Conduct.
Medicare rebates are available for psychological treatment by registered psychologists under the Australian Government's Better Access to Mental Health Care initiative. This scheme provides considerable assistance to people living with mental health problems, allowing them greater access to psychologists and providing more affordable mental healthcare.
Under this scheme individuals diagnosed with a mental health disorder can access up to 10 individual and 10 group treatment sessions per year.
Psychologist– Registered psychologists have a minimum of six years of university training and supervised experience while engaging in ongoing education to keep their skills and knowledge up to date.
Clinical Psychologists are trained in the assessment and diagnosis of mental illnesses and are qualified to provide advice in clinical and compensation areas.
Psychiatrist– Psychiatrists are medical doctors with at least 11 years of training and can prescribe medications.  Psychologists are usually the first point of contact before seeing a Psychiatrist.
To access mental health treatment under Medicare you must be referred by your GP, a psychiatrist, or a paediatrician. If a GP is the referring practitioner he or she will need to prepare a Mental Health Treatment Plan before referring you to a psychologist. You should book a longer session with your GP to enable time for this.
Your doctor must first assess that you require the services of a psychologist. Your doctor may allow you to request a specific psychologist or may refer you to a registered psychologist that he/she recommends. The psychologist in question must have a Medicare Provider Number for you to be able to claim the Medicare rebate.
Under the scheme a psychologist must be registered with Medicare and have a Medicare Provider Number in order to be able to provide services under the Better Access scheme.
In order to receive a Medicare rebate under the Better Access initiative, you must be referred to a psychologist by an appropriate medical practitioner (GP, psychiatrist or paediatrician). The doctor must first make an assessment that you need the services of a psychologist. If you are already seeing a psychologist, discuss this with your doctor.
Under the Better Access initiative, eligible people can receive:
  Up to 10 individual sessions in a calendar year (1 January to 31 December).
  Up to 10 group therapy sessions in a calendar year where such services are available and seen as appropriate by your referring doctor and the psychologist.
Referrals cannot be provided for the full 10 sessions. A referral is for a maximum of six sessions. Your referring doctor will assess your progress after the first six sessions and determine whether further sessions are needed.
After you have reached the maximum number of allowable sessions for the calendar year you will not be eligible for any further Medicare rebates for treatment you receive from a psychologist until the new calendar year.
The cost to you will vary depending on the length of the session and the fee being charged by the psychologist.
The cost for a psychological therapy session is usually greater than the Medicare rebate, so it is likely that you will need to pay the difference between what the psychologist charges you and the Medicare rebate.
You cannot use your private health insurance ancillary cover to top up the Medicare rebates. You need to decide if you will use Medicare or your private health insurance ancillary cover to pay for any psychological services you receive. That is, you can either access rebates from Medicare by following the claiming process or claim where available on your insurer's ancillary benefits.
'Mental disorder' is a term used to describe a range of clinically diagnosable disorders that significantly impact on a person's emotions, thoughts, social skills and decision-making.
How the Team can help you
Seeking support from a psychologist is integral to treating mental illness. A psychologist will be able to offer appropriate therapies suited each mental health problem. The right psychologist is more than their qualification; an experienced psychologist will be able to provide the most effective treatment plan and provide you an opportunity to connect in a welcoming and comforting environment.
Book an Appointment with a Psychologist
Our facility has been specially designed to create a warm and welcoming environment. We encourage you to get in touch with the experienced psychologists at Bayside Family Psychology.
Click the link below to book an appointment.