COVID-19 Information – Vaccine Rollout
Please refrain from calling the clinic about COVID-19 vaccines news.
 ALL Updates will appear below – Vaccine Appointments Available Online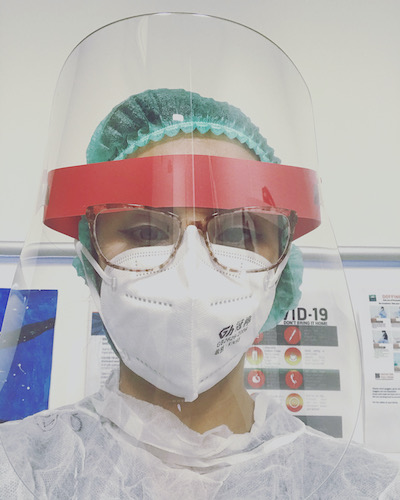 COVID-19 VACCINE UPDATE: 3rd NOVEMBER 2021
Who can get a COVID-19 vaccine?
Anyone aged 12 and over are currently eligible to receive the Pfizer (Comirnaty) COVID-19 Vaccine.
 Anyone aged 18 and over can also receive the AstraZeneca vaccine.
 Third doses are available for severely immunocompromised people. They are preferred to have the Pfizer vaccine at least 2 months from their second dose. Eligible conditions apply.
 Anyone aged 18 who are 6 months from their second COVID-19 dose are now invited to receive a booster dose. This is to protect against reducing immunity over time. The Pfizer vaccine is recommended however you may also choose the AstraZeneca vaccine if you received this as your first course.
All vaccine bookings must be made online (or via the HotDoc App).
Reception staff will only reiterate the information here.
To obtain a COVID-19 vaccine with us, a valid Medicare card is required.
ATAGI also recommends that those who do not have immediate access to the Pfizer vaccine should consider the benefits and risks of earlier protection through the AstraZeneca vaccine. This recommendation is in the context of an outbreak increasing the risk of people contracting COVID-19.
The latest updates regarding vaccine side effects are found on the ATAGI website.
Please remember to check your eligibility as we follow official vaccine recommendations from ATAGI.
If you have previously received a vaccine without serious side effects, you are advised to make an appointment to get a second dose of the same vaccine.
If you have concerns about the COVID-19 vaccination, please see your usual GP before making a booking.
Appointments are only booked via the HotDoc App or our website.
You may reschedule at any time via the HotDoc App or confirmation email.
 Entry is via the ramp entrance from the ample parking onsite.
Please maintain social distancing and register with the Services Victoria QR code.
Please wait 15 minutes post-vaccination to monitor for early severe reactions.
You must reschedule if you have any respiratory symptoms, awaiting results of a COVID-19 test or recently visited a public case exposure site. All patients will receive an SMS via SmartVax (patient safety program) three days after their injection to check on their well-being.
Flu Vaccines remain available so please contact the clinic. A one-week separation is required between any COVID-19 vaccine and another type.