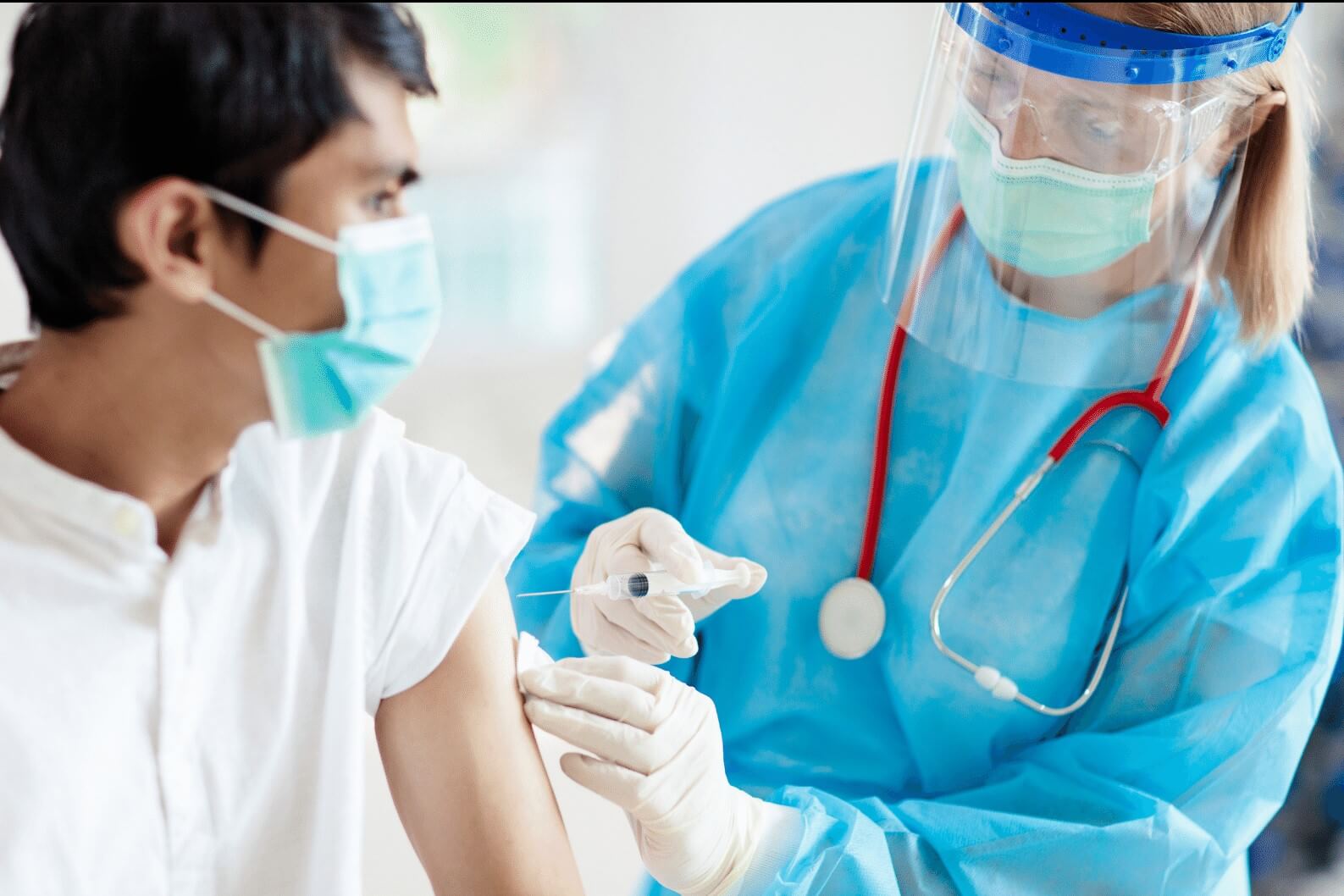 As health restrictions have gradually relaxed, our clinic has been able to reopen its doors more widely. However, we ask for your understanding in respecting social distancing etiquette as we are a sensitive healthcare setting and still require masks by health regulators.
Patients are able to feel more comfortable inside our ventilated and spacious wait areas. However please remember to not book an inside-clinic appointment within 7 days of a COVID-19 diagnosis.
COVID-19 Symptom Checking
If you have tested positive for COVID-19 and need to see the doctor in person, please speak with a team member about your appointment. If you do have respiratory symptoms, we require you to have performed a negative RAT at home just prior to your appointment.
COVID-19 Vaccine Update
All aged 18+ years are encouraged to consider a COVID-19 booster six months from your last Covid vaccine or illness. Those with medical conditions that increase the risk of severe COVID-19 or over 65 years are strongly encouraged to get boosted, regardless of the number of doses received. Those aged 5-17 with complex health needs may also receive a booster, on advice from your GP or specialist.
The latest available vaccines are currently the Pfizer or Moderna Original/Omicron BA.4/5. These bivalent vaccines, including the predecessor Original/Omicron BA.1 are preferred over other vaccines. COVID-19 vaccines may be given at the same time as the flu vaccine.
COVID-19 Infection – Eligibility for antiviral therapy if you have active COVID-19 infection is regularly changing. If you have recently tested positive, please make a standard telehealth appointment for an assessment of your eligibility for antiviral therapy.
For the Kids aged <12 years
Children from age 5 are eligible for a free COVID-19 vaccine.
For a child, a primary vaccination course is a 2 dose schedule of:
Pfizer vaccine from age 5, or
Moderna from age 6 years and over.
a third dose is recommended 2 months from the second in severe immunocompromise.
Some children 6 months to under 5 years may receive vaccination against COVID-19. Please read here further. Bookings can be made via the vaccine clinic finder or via the Coronavirus Hotline 1800 675 398.
You 

MUST

 have a Medicare card to book a vaccine with us. 

 

All vaccine bookings 

MUST 

be made 

online (or via the 

HotDoc

 App).

 

Reception staff will only reiterate the information here.

 

If you have concerns about COVID-19 vaccination, please see your usual GP before making a booking.

 
Appointments are only booked via the HotDoc App or our website.
You may reschedule at any time via the HotDoc App or confirmation email.
 Entry is via the ramp entrance from the ample parking onsite.
Please maintain social distancing and register with the Services Victoria QR code.
Please wait 15 minutes post-vaccination to monitor for early severe reactions.
You must reschedule if you have any respiratory symptoms, awaiting results of a COVID-19 test or recently visited a public case exposure site. All patients will receive an SMS via SmartVax (patient safety program) three days after their injection to check on their well-being.
Flu Vaccines remain available so please contact the clinic. There no longer requires to be a separation of one week between any COVID-19 vaccine and the Flu Vaccine.