Contact Info
1220 Nepean Highway, Cheltenham VIC 3192
03 9583 1630
03 9585 0560
Clinic Opening Hours (Appointment)
Monday – Thursday 0800 – 1700
Friday 0800 – 1700
Saturday – 0900 – 1200
Melbourne Pathology Hours
Mon – Fri 0830am – 1230pm
Practice Manager – Shelley Brown
How to find us
Our main reception is located on Nepean Highway but we are also easily accessed from Charman Road.
We are located near the Cheltenham train station and are readily accessible by bus services. There is car parking onsite and also adjacent to the  clinic.
Update Personal Contact Information
Please use [email protected] to easily keep us updated about your contact information, such as mobile and email. This is an unmonitored no reply email service, NOT for any health care matters.
Business or Administration Enquiry
Shelley Brown, our Practice Manager, takes care of all non-medical online queries. She is supported by Bayside Family Medical's team of dedicated receptionists.
Contact for NON-MEDICAL or ADMIN ISSUES ONLY.  For ANY matters related to doctor consultations,
please RING the clinic directly on 95831630.  Please enter your contact details in the space provided below:
Privacy Warning: Please note that any email correspondence with us is not via an encrypted service. Please be mindful of this warning if you choose to send us any sensitive medical information at your discretion.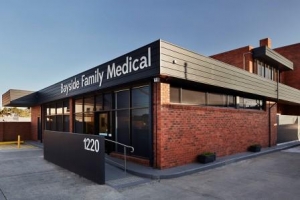 Bayside Family Medical is a quality, private billing medical practice located in Cheltenham in Bayside, Melbourne. Our state-of-the-art family medical clinic is fully computerised and accredited. We specialise in general practice care for patients of all ages, with specialised skin cancer and travel medicine services. Our growing team of experienced doctors, nurses and allied health practitioners all strive for excellence in patient care.

Training Practice
We pride ourselves on being a training practice for the General Practitioners of the future, which is why we offer a GP Registrar placement program. We regularly have experienced, qualified doctors gaining further exposure and training in the specialty of General Practice. This program is run in collaboration with the RACGP and EVGPT the Registrar Training Program.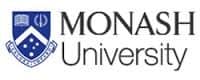 We also have Medical Students who visit as at our practice from the Faculty of Medicine, Nursing and Health Sciences at Monash University.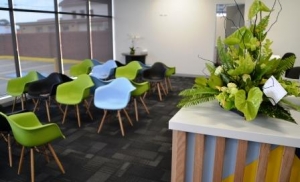 Hoping to join Bayside Family Medical?
If you feel you may be interested in joining our team, we'd love to hear from you! Please apply to our Practice Manager:
Shelley Brown
1220 Nepean Hwy,
Cheltenham, VIC, 3192.
You can find further contact details here.