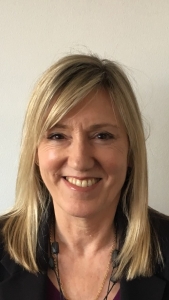 SHARON SUTHERLAND 
PSYCHOTHERAPIST & COUNSELOR – Child, Adolescent & Youth Mental Health
B.A., Dip Ed, BSW, MSW (Melbourne Uni). Developmental Psychiatry (Post Grad), AASW, Accredited MHSW, Assoc AAFT.
Consulting
Mondays – Please call Reception for appointments.
Special Interests: Sharon specialises in providing psychological therapies for young people aged 12-25 years, by assessing the emotional, behavioural, and psychological difficulties facing young people and their families.
Sharon has master's level training as a mental health clinician, having worked for over 20 years in the mental health system. She is experienced with Family therapy, Developmental psychiatry, national youth suicide prevention and adolescent group psychotherapy. She has vast experience working within multidisciplinary teams in metropolitan hospitals, government and community agencies, in schools and in private practice.  Sharon utilises evidence based developmental, trauma and attachment theories, in her approach to support adolescent psychological well being, coping and develop resilience. She helps young people with a range of mental health concerns including anxiety, depression, loss, adjustment and developmental issues. These issues can impact their lives at home or school, relationships, or sporting and academic pursuits. Sharon has undertaken mental health research, published papers and has attended many national and international conferences.
Sharon continues to work for the Alfred Mental Health Service and in private practice. Prior to this, Sharon worked as a secondary teacher for seven years at various levels, predominately in private schools.  Outside work Sharon is married with two young children, twin boys.  Medicare Rebates are applicable for Focused Psychological Strategies, for patients with GP Mental Health Care Plans and rebates from select Private Health insurers.