Our Doctors & Allied Health Staff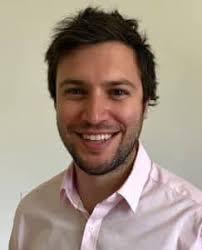 DR GREG SCHER 
MBBS, FRACGP, DCH.
Consulting
Mondays, Tuesdays, Wednesdays, Fridays.
Special Interests
Men's Health, Preventative Medicine, Paediatrics, General Dermatology.
Greg completed his medical training at The University of Auckland in 2005. He worked in New Zealand then moved to Australia in 2007. Greg then worked in various Emergency departments and hospitals until he attained his RACGP fellowship in General Practice. Having joined BFM in 2015, Greg then completed his Diploma in Child Health. Greg has a broad interest in most aspects of General Practice.
His interests outside work include: Tennis, Travel, Trivia, Acting, Music & TV Game Shows, and spending time with his daughters.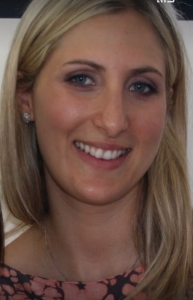 DR VANESSA THOMPSON   
MBBS, FRACGP.
Consulting
Tuesdays & Fridays
Special Interests:  Women's Health (Implanons), Paediatrics, Mental Health, Wound Care and General Medicine.
Vanessa is a bayside local who graduated from Monash University in 2006. She then worked in Emergency Medicine before completing her Fellowship in General Practice in 2015. Vanessa has special interests in Women's health and in adolescent and paediatric medicine. She enjoys procedural work including Implanon insertion, wound management and managing simple fractures and injuries, having worked at the Sandringham Hospital Urgent Care Centre.
Vanessa has undertaken further training in mental health, paediatrics and recently in ultrasound. She enjoys the special relationship developed between an entire family and their GP.
Outside of work Vanessa enjoys cooking, entertaining and camping with her family that now includes three children.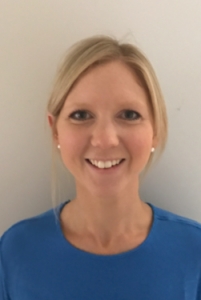 DR GEMMA MILLER  
MBBS
Consulting
Mondays & Thursdays
Special Interests
Family Medicine, Paediatrics, Women's Health, Preventative Health, Implanon Insertion.
Gemma graduated from University of Tasmania in 2010 then worked at various Victorian hospitals including Austin Health until commencing GP Registrar training in 2015. She has an interest in all areas of General Practice.
Outside of work, Gemma enjoys spending time with her young children, cooking and walking.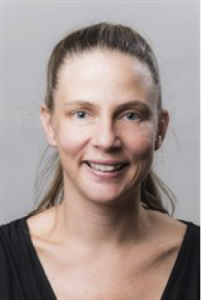 DR CORA MAYER
MBBS (Hons), FRACGP, DRANZCOG, MPH&TM
Consulting
Monday, Tuesday, Wednesday, Thursday and Friday
Special Interests
Women's Health, Pregnancy Shared Care,  Travel & Tropical Medicine, Paediatrics.
After graduating from Monash University in 1996, Cora worked in Queensland, The Royal Children's, Royal Women's and Victorian Eye and Ear Hospitals. Cora obtained her Diploma of Obstetrics at the Royal Women's Hospital in 2001, and has worked in pregnancy shared care at Sandringham Hospital since 2007. She completed her Masters of Public Health and Tropical Medicine at James Cook University in Townsville. This advanced training compliments her special interest in travel medicine.
Her interests outside of medicine include spending time with her family, reading, travel and exercise.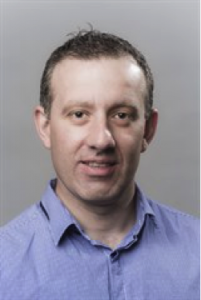 DR KACHIG MALYAN
MBBS, B.Sci (Biomed) Hons., FRACGP. MMed (Skin Cancer).
Consulting
Tuesday and Thursday
Special Interests
Skin Cancer and Men's Health, Preventative Health, General Medicine.

Kachig completed his medical degree from the University of Sydney in 2004.  He pursued an interest in obstetrics by working at Sandringham and Box Hill obstetric units, before favouring  a career in General Practice. Kachig is experienced in skin cancer assessment and has expertise in the various treatment options. He has completed his Masters in Medicine (Skin Cancer) through the University of Queensland. He is an accredited  Skin Cancer Doctor by the Skin Cancer College Australasia.
As a father of two boys, he also enjoys basketball, technology, fast automobiles and supports the Hawthorn Hawks in the AFL.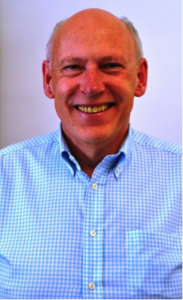 DR MICHAEL NOLAN
MBBS, BSc (Hons)
Consulting
Monday, Tuesday, Wednesday, Thursday and Friday
Special Interests
Men's Health, Aged Care, Cardiology, Diabetes Management
After Michael graduated from Monash University, he commenced Cheltenham Park Medical Centre in 1983. Over three decades working in General Practice, he has become well known for being involved with the local community in various health leadership roles. He was the founding director of the Bayside GP Network, and remains actively involved in the South Eastern Melbourne Primary Health Network.
Michael's main passion outside of medicine is his self-confessed love of the Melbourne Football Club. If he not at work, you may find him at the MCG awaiting the Demons next premiership.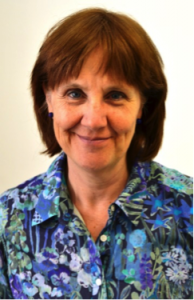 DR ROXANA COURTNEY
MBBS, DipRACOG, GCTM, CTH.
Consulting
Monday, Tuesday, Wednesday, Thursday and Friday
Special Interests
Women's Health, Travel Medicine, General Medicine
Roxana graduated from Monash University and has worked as a GP in the Bayside area for well over thirty years. She worked for many years in Mentone before moving to Cheltenham in 2004.
Roxana aims to treat all aspects of family medicine and has special interests in Women's Health and Travel Medicine. Roxana has recently completed a graduate certificate in travel medicine and is a certified member of the International Society of Travel Medicine (ISTM). Her interests outside medicine include cooking, reading and travel.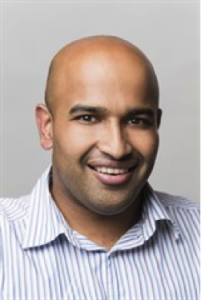 DR JASON RAJAKULENDRAN
MBBS, MPH, FRACGP, DCH, CTH©.
Consulting
By Appointment
Special Interests
Travel Medicine, Paediatrics, Men's Health, Psychological and Preventative Health.
Jason gained his medical degree from Monash University, and has previously resided in the Bayside area for many years. He worked at various hospitals including Monash Health, and then was a GP Registrar in Albury/Wodonga and the Northern Territory. Jason then completed a Diploma of Child Health via Sydney University. He is a current GP Training supervisor and past GP Registrar Alumni Coordinator.
As a frequent traveller he is passionate about Travel Medicine, and is part of the national Travel Medicine Alliance (TMA) network. Jason is a certified member of the International Society of Travel Medicine (ISTM), and Australasian College of Tropical Medicine. He has completed a Masters of Public Health (International Health) at Monash University.
Jason's interests outside medicine include The outdoors, Travel, film & music, AFL (Hawks), Rugby Union and Hockey.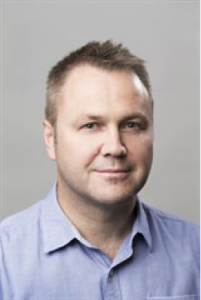 DR NICHOLAS KOKOTIS
MBBS, FRACGP.
Consulting
Tuesdays by Appointment
Special Interests
Skin Cancer Medicine and Surgery, Travel Medicine, Men's Health
Nick graduated from Melbourne University in 1990, and spent five years training in various hospitals before commencing General Practice. He then worked in Tasmania and North Queensland for another six years. He is a member of the Skin Cancer Society of Australia and has completed a Post Graduate Certificate in skin cancer. He is currently studying for his Masters in Medicine (Skin Cancer) through the University of Queensland.
His social interests include: Tennis, AFL (St. Kilda), Soccer (Liverpool), scuba diving and travel.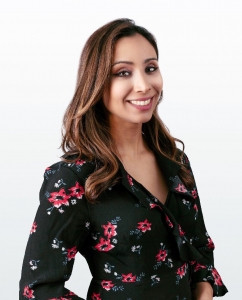 DR SARA TARAFI   
MBBS, BMBS, FRACGP
Consulting
By Appointment
Special Interests: Skin Cancer Medicine,  Preventative Health, Women's and Children's Health.
Sara grew up in Bayside Melbourne before completing a Bachelor of Biomedical Science at Monash University. She then went on to study Medicine at the University of Melbourne and graduated in 2009.
She has special interests in Skin Cancer Medicine,  Preventative Health,  Dermatology conditions and Women's and Children's Health. Sara has a keen interest in lifestyle medicine and in building relationships with patients and their families.
Her interests outside medicine include, sports, spending time with family and friends and running.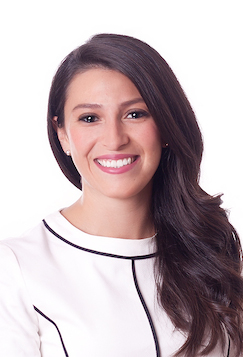 DR JEYLAN YILMAZ 
MBBS, BMedChem
Consulting
At Bluff Road Medical in 2019
Special Interests
Skin Health and Cosmetic Medicine, Women's Health, Family Medicine, Paediatrics.
Upon completing her studies in Medicinal Chemistry at Monash, Jeylan went on to work in drug development research and clinical trials. She then decided to study medicine and graduated from Deakin University in 2013 then worked at various Victorian hospitals including Peninsula Health until commencing GP Registrar training in 2016. She has an interest in all areas of General Practice, especially skin cancer medicine.
Outside of work Jeylan enjoys spending time with her two children, having family time, reading and walking.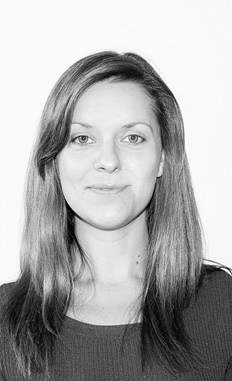 DR ALICIA PAPAS 
PSYCHOLOGIST
B.BNSc, B.AppSci (Psych Hons), D.Psych (Clinical)
Consulting
Monday, Thursday and Saturday.
Specialty Interests
Anxiety disorders, Stress, Depression / low mood, Anger management, Adjustment issues, Interpersonal issues (personal or workplace), Bipolar disorder, Psychosis, Personality disorders.
Alicia is a registered Clinical Psychologist with Doctoral level training (Deakin University, Melbourne). She has a broad and in-depth knowledge of mental health having worked in a number of settings including: child and adolescent community mental health, private hospitals, private practice, occupational rehabilitation and within corporate psychology organisations. Alicia has a strong research background in neuro-social cognition and early psychosis. She has contributed to many journal articles and also attended conferences to present her findings. Alicia is an approved Psychology Board of Australia training Supervisor.
Alicia uses evidence-based practice to help individuals overcome issues and/or learn to cope better. Alicia utilises various treatment approaches including cognitive behaviour therapy (CBT), dialectical behaviour therapy (DBT), acceptance and commitment therapy (ACT), solution-focused therapy (SFT), schema therapy and mindfulness skills. She works with adolescents and adults presenting with a wide range of mental health issues.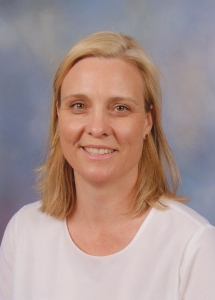 NERINGA LUSCOMBE-SMITH
PSYCHOLOGIST
B.Sc., Grad.Dip.Ed.Psych, M.ED.Psych
Consults: Tuesday and Wednesday
Specialty Interests: Anxiety, Depression, Pre-& post-natal issues, parenting, stress management, grief & loss, relationships and school/learning issues. Cognitive assessments available for children and young people aged 6-16 years.
Neringa is a registered psychologist with post-graduate training in psychology from the University of Melbourne. She has over 20 years experience working in New Zealand and Australia supporting the mental health of individuals across the lifespan. She works with children, adolescents and adults who may be experiencing emotional, social and behavioural difficulties in everyday life.
Neringa uses evidence-based approaches such as cognitive behaviour therapy (CBT), interpersonal therapy, and acceptance & commitment therapy (ACT). She is a member of member Australian Psychological Society (MAPS), Fellow of the APS College of Educational & Developmental Psychologists (FCEDP), and an AHPRA approved Psychology supervisor.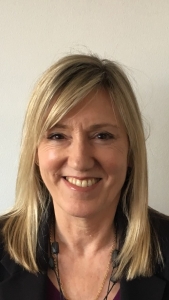 SHARON SUTHERLAND 
PSYCHOTHERAPIST & COUNSELOR – Child, Adolescent & Youth Mental Health
B.A., Dip Ed, BSW, MSW (Melbourne Uni). Developmental Psychiatry (Post Grad), AASW, Accredited MHSW, Assoc AAFT.
Consulting
Mondays
Special Interests: Sharon specialises in providing psychological therapies for young people aged 12-25 years, by assessing the emotional, behavioural, and psychological difficulties facing young people and their families.
Sharon has master's level training as a mental health clinician, having worked for over 20 years in the mental health system. She is experienced with Family therapy, Developmental psychiatry, national youth suicide prevention and adolescent group psychotherapy. She has vast experience working within multidisciplinary teams in metropolitan hospitals, government and community agencies, in schools and in private practice.  Sharon utilises evidence based developmental, trauma and attachment theories, in her approach to support adolescent psychological well being, coping and develop resilience. She helps young people with a range of mental health concerns including anxiety, depression, loss, adjustment and developmental issues. These issues can impact their lives at home or school, relationships, or sporting and academic pursuits. Sharon has undertaken mental health research, published papers and has attended many national and international conferences.
Sharon continues to work for the Alfred Mental Health Service and in private practice. Prior to this, Sharon worked as a secondary teacher for seven years at various levels, predominately in private schools.  Outside work Sharon is married with two young children, twin boys.  Medicare Rebates are applicable for Focused Psychological Strategies, for patients with GP Mental Health Care Plans and rebates from select Private Health insurers.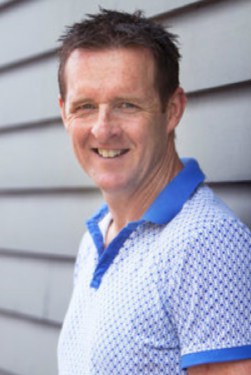 MICHAEL BEASLEY 
PHYSIOTHERAPIST
Consulting
Fridays.
Specialty Interests
A local to the Bayside area, Michael works in musculoskeletal, post-surgical and intensive care fields. Experience with TAC Cup, VAFA representative teams and the Australian Defence Force in East Timor has honed Michael's specialisations in sports injury, Mckenzie spinal therapy and post-operative management and rehabilitation.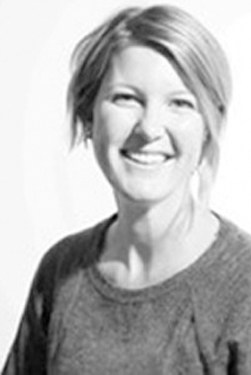 SARAH SMITH 
DIETITAN
Consulting
Alternate Thursdays.
Specialty Interests
Irritable Bowel Syndrome / Coeliac Disease, Food Intolerances, including FODMAPS, Sports Nutrition, Allergies.
Child growth concerns, Eating disorders / Mindful eating, Weight loss, Fussy eating/food refusal, Autism.
Polycystic Ovarian Syndrome, Pregnancy and Lactation.
Dietitian Sarah Smith offers a unique specialisation in women's and children's nutrition, as well as general dietary advice. She worked for 8 years at Monash Children's Hospital helping children with various dietary issues.Sarah established the dietetic program at the Butterfly Eating Disorder Day Program for individuals with eating disorders. Her work with adults includes an interest in mindful and emotional eating and the non-dieting approach. Sarah enjoys helping everyone reach their full potential through better nutrition.
A typical consultation will involve a discussion around your (or your child's) usual diet and any concerns you have. We may also check weight and height. Parents are welcome to bring Child Health books to help  develop a management plan that may include a meal plan or suggested meal ideas.
Outside of work – Sarah is a mother of two and fully appreciates the demands that make achieving life balance difficult! She loves the outdoors, keeping fit and a glass of wine with friends.
Please do not hesitate to call her on 0413 852 857.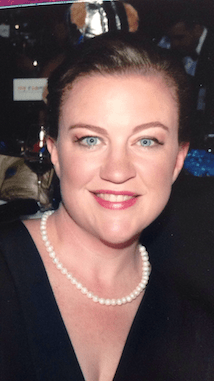 SUZIE NORWOOD
COUPLE THERAPIST
Consults: By appointment
Specialty Interests: Relationship Issues, Pre-marriage Education
As a Melbourne University graduate in Social Work, Suzie has worked extensively in various frontline crisis roles, most recently with the Victorian Child Safety Commissioner.  After undertaking specialist training in Couple Therapy she has established a bayside private practice, now consulting at Bayside Family Medical. Suzie is a member of the Australian Association of Social Workers (AASW), the Marriage and Relationship Educators Association of Australia (MAREAA) and is also a trained facilitator for the Prepare/Enrich program.
There are many reasons why a couple might require her support, from drifting apart to poor work-life balance, mistrust or intimacy issues.  Whatever the reason you come to Couple Therapy, Suzie will do her best to support and help manage any concerns at hand. Pre-marriage education programs are another strong facet of Suzie's range of professional skills. For confidential appointments and information please phone Suzie directly on 0417 11 55 41 or visit www.baysidemarriage.com.au.
DANIELA GUIDARA
PSYCHOLOGIST
Consults: By appointment
Specialty Interests: Relationship Issues, Pre-marriage Education
Daniela has an in-depth knowledge about a vast array of mental health conditions. This enables her to engage very well with her clients and provide them with a with a range of focused psychological therapies.
She has worked with individuals, groups and even provided training workshops at a corporate level. She has an interest in research, having formerly worked at the Centre for Stress Management and Research at Monash University.
Diabetes Educator
Our experienced Diabetes Educator, Fiona Thomas, assists our diabetics and provides advice about all diabetes-related concerns. This can be from what to eat, how to get active, how to use insulin injections and pumps, how to monitor your blood glucose levels and more.
Please call the clinic directly on 9585 1630 to make an appointment with Fiona.
Nurses
The Bayside Family Medical team at our Cheltenham clinic wouldn't be complete without our highly-skilled nurses, who assist our doctors where needed.
Our nurses conduct health assessments in the community and provide care plans at the clinic.  They are involved in childhood vaccinations sessions, travel vaccinations, minor procedures such as ear syringing, wound management and dressings, care planning and home health checks.