DR ALICIA PAPAS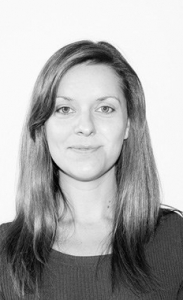 CLINICAL PSYCHOLOGIST
B.BNSc, B.AppSci (Psych Hons), D.Psych (Clinical)
Consulting
Monday, Thursday & Saturday.
Specialty Interests
Depression, Anxiety, Bipolar disorder, Sleep issues, Anger issues, Substance Abuse and addictions, Eating disorders, Interpersonal issues (personal and or workplace), Stress-related disorders (eg PTSD).
Alicia is a registered Clinical Psychologist with Doctoral level training (Deakin University, Melbourne) and has been practicing in the Bayside area for many years. In addition to private practice, Alicia currently holds a strategic position in workplace psychological health & safety in the higher education sector. Alicia has a research background in both early psychosis and also workplace mental health. She has contributed to many publications and presented at various conferences. Alicia sees adolescents and adults presenting with a wide range of mental health issues.
Alicia also sees WorkCover clients. For Medicare rebates, please see your GP for a referral.Alternatively, private health fund rebates are available for individuals with appropriate cover.