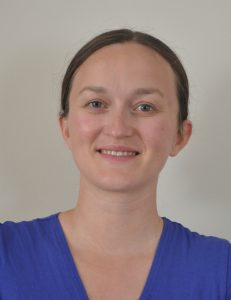 We'd like to introduce our newest doctor, Dr Kathryn Kucfir. Dr Kucfir brings a wealth of knowledge and experience to the table, and we're excited to have her join our team. In this blog we get to know a little more about Dr Kucfir and her interests.
What's your professional background?
I studied in Europe, mostly in Poland. I completed parts of my course in France and in Germany.
In 2007, I came to Australia and worked at Eastern Health Hospital. When I had my babies, I was worked as a locum at various hospitals, and it was at that point I decided to do my GP training, which I completed in Wodonga in 2018.
After that, I worked in a private GP clinic in Berwick and then joined a clinic in Dandenong. In 2018 I had my third child and after my maternity leave, I started at Bayside Family Medical in February.
What do you love about your work?
I like the variety. Patients come with lots of different ailments and I can help them in different areas in their lives.
I also like learning and studying. With this line of work, I have an excuse to study different topics, as opposed to being stuck in one.
Any special interests?
I enjoy the extremes in age – looking after babies and the older population. I also like the procedural side of things, and I'm considering upgrading my skills in that area.
Hobbies outside of work?
At the moment my three children keep me busy – they're aged 10, six and one. I used to play tennis, paint and write. Nowadays, I like to cook and go out with the kids. Reading is another passion.
Like to make an appointment?
Dr Kathryn Kucfir is available on Thursdays, Fridays and some Saturdays at Bayside Family Medical. To make an appointment, please give us a call on (03) 9583 1630 or book online.